We focus on experience and more than music. Each year make one theme concrete.
This year we are choosing every person is unique. There are lots of play, experience, rest and getaway opportunities!
Made possible thanks to the support of the Province of West Flanders
Get to work with a cardboard tube and conjure your own unique kazoo. This kazoo makes real sound, the child's own unique sound.
In this workshop you will work with reclaimed materials. You will turn them into unique objects of your choice. Will you give our banners a new life?
Go out with your "bingo sheet unique people" and look for unique characteristics of festival-goers. Can you be the first to call bingo?
Za - 3 to 7 p.m. - Safari
So - 1 to 5 p.m. - Averechts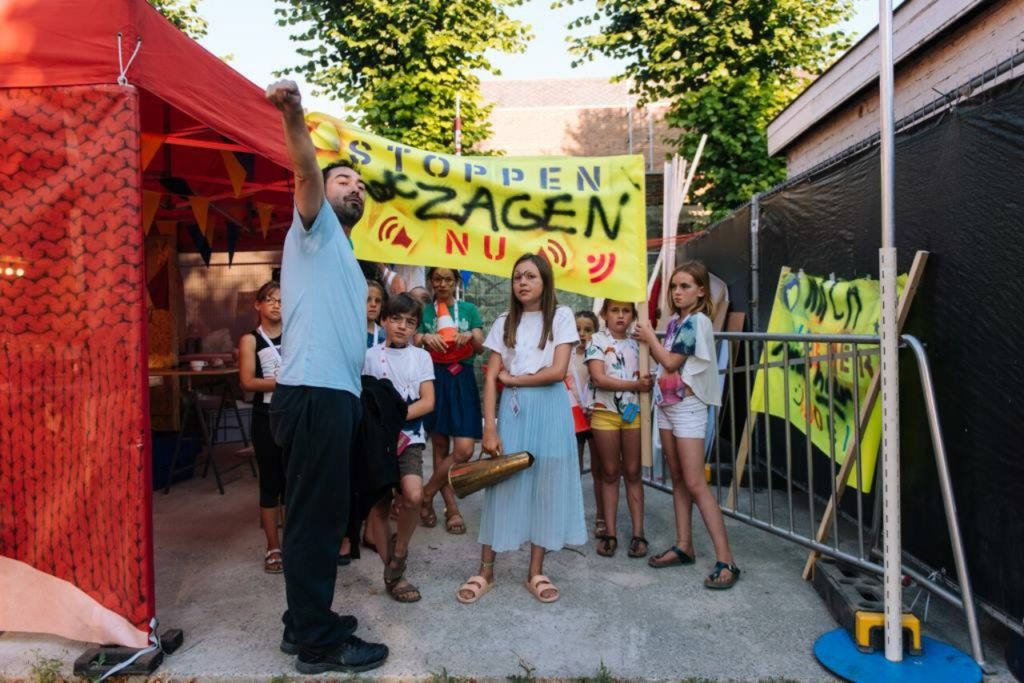 Nana Dankwa excites you with unique workshops you may never have done before!
Learn the tricks of the circus trade. all weekend long.