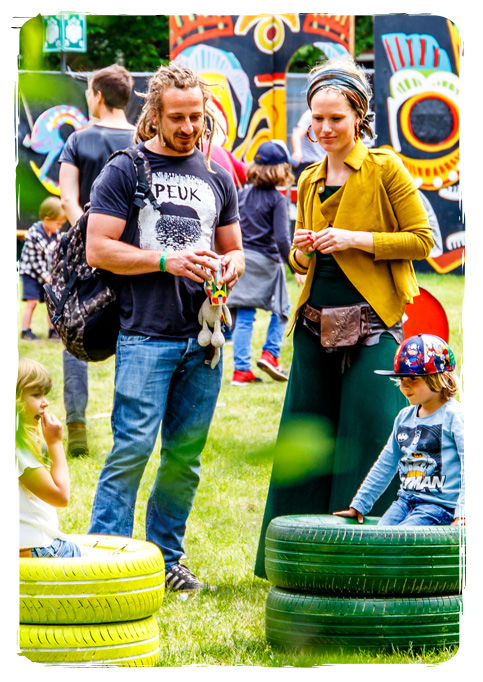 Kokopelli World Festival is a free 2-day multicultural festival that has been organised annually since 2007 in the heart of Gullegem (West Flanders) by the volunteers of vzw Kokopelli.
The festival takes place during the third weekend in May, in and around the renovated farmstead 'Goet Te Wynckele'.
Kokopelli Festival programmes Global Sounds on two different stages. In addition, there is plenty for young and old to do on our site, ranging from workshops and (play) activities to light installations and a world market (Kibibi Jewellery - Henna Toesturen - Wayra Kamay). At several foodtrucks you can taste the finest world cuisine dishes (Hashtag Falafel - Charlotte Itoko - Salu Tiffin Time - Lucardi ice cream - Kumba A Ngudi).
The name of the festival is based on the Indian god Kokopelli, who symbolises fertility and music. The god is traditionally depicted as a bully playing a flute and is also the festival's logo.
Kokopelli wants to be there for everyone. Throughout the festival, in addition to performances, we also organise numerous workshops and entertainment for all ages.
We provide ramps and adapted toilets for wheelchair users. There is a loop for the hearing impaired on all stages. For young families, we provide a care room. With the UiTPAS, discounts can be obtained for those who are less well-off.
All are welcome!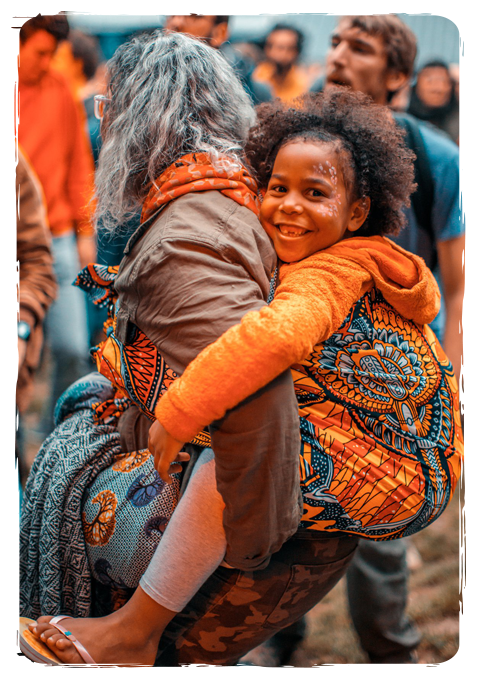 camping
externally organized by asbl caillou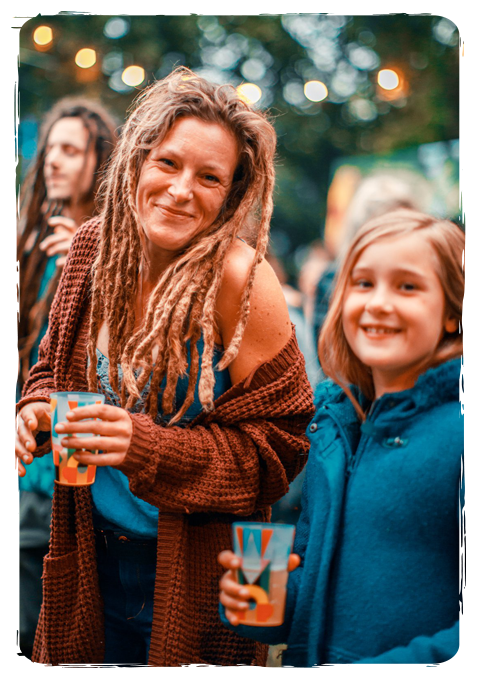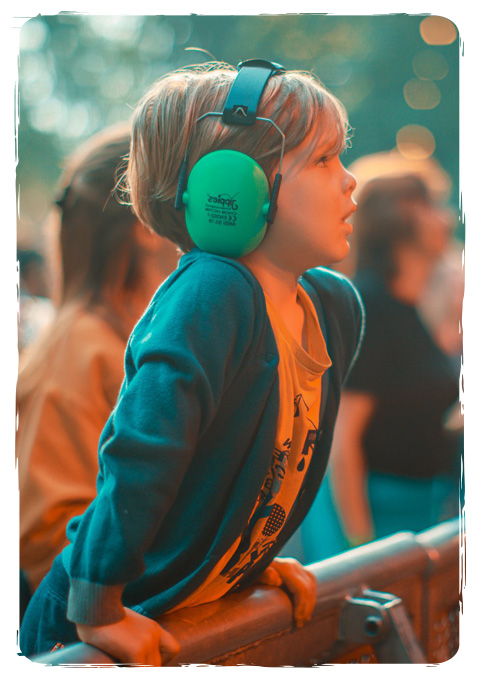 Children are more than welcome at Kokopelli. There is plenty of entertainment and activities for the youngest among us.
No problem at all! The terrain is easy to drive on. Paved lanes are provided. If you like to leave your buggy unattended, use your own bicycle lock.
You can calmly heat up baby bottles or breastfeed in a separate room especially provided for childcare.
You can get earplugs for free. We also sell special hearing protection for children. We also count on your common sense: don't let your children stand close to the speakers. Find some peace and quiet between performances.